Do I Need Flood Insurance?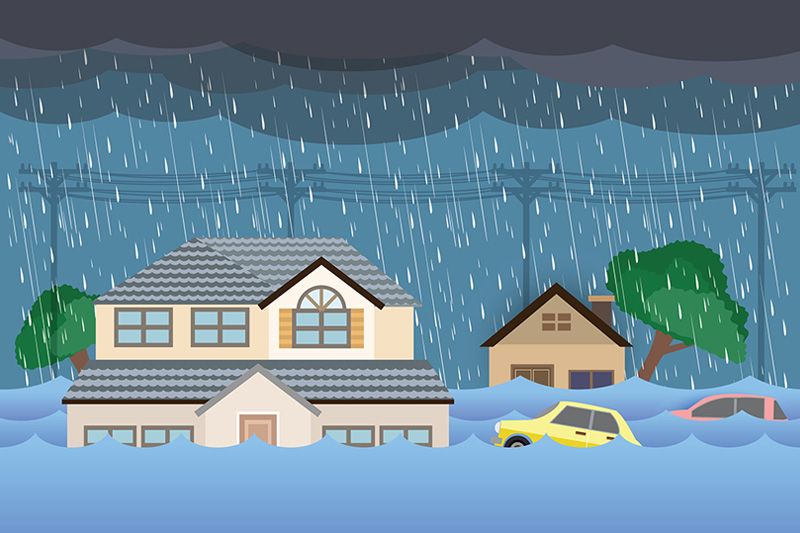 Depending on where you live, flooding may be a daily worry, seasonal concern, or something that you never have to watch. Flooding can quickly become very dangerous to both people and property. The best way to keep yourself safe is to know when to evacuate and have a plan for flooding. But how can we protect our home and belongings from floods? Having adequate flood insurance will help in the event of this type of damage.
Should I get flood insurance?
Flood insurance is provided by the National Flood Insurance Program, NFIP. This organization tracks flooding nationally and determines which areas are high-risk, moderate-to-low risk, and unknown for flooding. Based on your location, NFIP makes recommendations on which properties should be insured for flood damage. Most mortgage companies require homeowners with property in high-risk areas to have some level of flood insurance before agreeing to lend them money.
Flooding is generally not covered under normal renter's or homeowner's insurance. NFIP is a federally-regulated program that ensures that those who need coverage get it in communities with a high probability of flooding. Private flood insurance can also help, if NFIP coverage is not available in your area.
What does flood insurance cover?
Flood insurance policies cover the costs of replacing the damaged portion of your property or the limits of the policy when it floods. This includes damage to flooring, appliances, basements and crawl spaces, and removing any debris. You may have additional damage, especially when flooding occurs as part of a larger storm, that will be handled through a homeowner's policy claim.
In some policies, it can cover flooding damage to personal belongings, although that is usually covered under a renter's, homeowner's, or valuable personal property policy. Flood insurance does not replace renter's or homeowner's insurance, so having the appropriate coverage in place is key.