What Kind of Insurance Do I Need for My Home?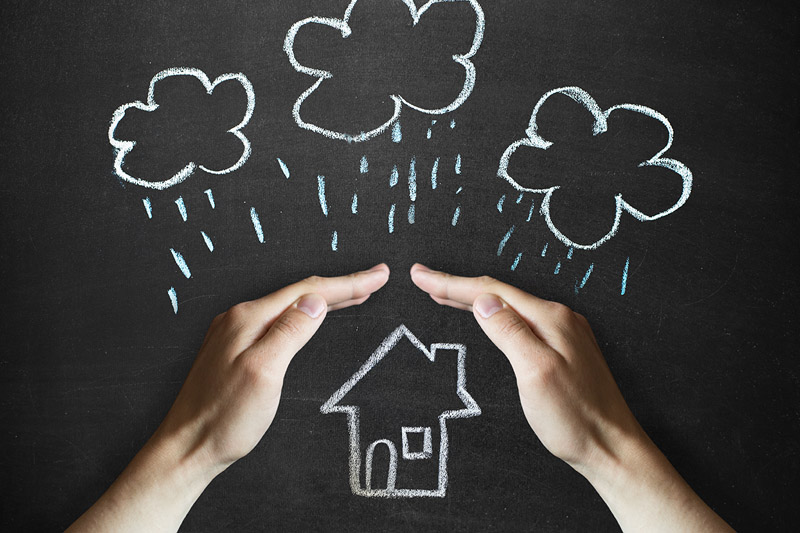 Home is where the heart is. It's also usually where all of our stuff is and if you want to protect your belongings against fire, flooding, theft, or other accidents, you will need insurance. Insurance is essentially a contract that you, the insured, have with the insurance company that says that they will pay for you to replace or repair certain things under certain circumstances. There are a lot of types of insurance available and each comes with its own benefits and costs.
Renter's Insurance
If you are renting your home, you most likely just need renter's insurance. Renter's insurance covers the items in your home, like furniture, clothes, and other personal possessions. The monthly premiums and deductible amount will vary, based on how much coverage you want and whether you want to cover how much it would cost to replace your items with comparable new ones or how much they are actually worth based on their age. You may also consider getting additional specialized coverage for high-value items like jewelry that you have in your home.
Homeowner's Insurance
If you own your own home, with or without a mortgage, homeowner's insurance is the way to go. Most mortgage companies will require you to have a minimum value policy. Homeowner's insurance covers your personal possessions but it also covers the actual structure of your home. If the home itself sustains damage, a homeowner's insurance policy will help repair it as well as cover the costs of damaged possessions. Some special circumstances, such as flooding, require additional specialized insurance. You can always talk to a company's representative about what kind of insurance you need to best protect your home and belongings.
Both renter's and homeowner's insurance can include liability coverage for injury to others that may occur at your home. Keep in mind that each company is different, so it's best to shop around and ask a lot of questions before deciding on what policy is best for your situation.